Anti-Refugee Parade in Baden (1953)
Abstract
This photograph features a sign from a parade in Baden, in southwestern Germany; it reads: "Baden's worst horror: the new stream of refugees!!" The demonstration drew attention to the state refugee compensation scheme within the West German states, which resulted in more refugees/expellees arriving in Baden, where they needed to be housed. Since resources were already scarce, newcomers were often seen as unwanted competitors. Popular rumors and prejudices—the idea, for example, that refugees lived on support from state and local communities—also helped foment jealousy and resentment.
Source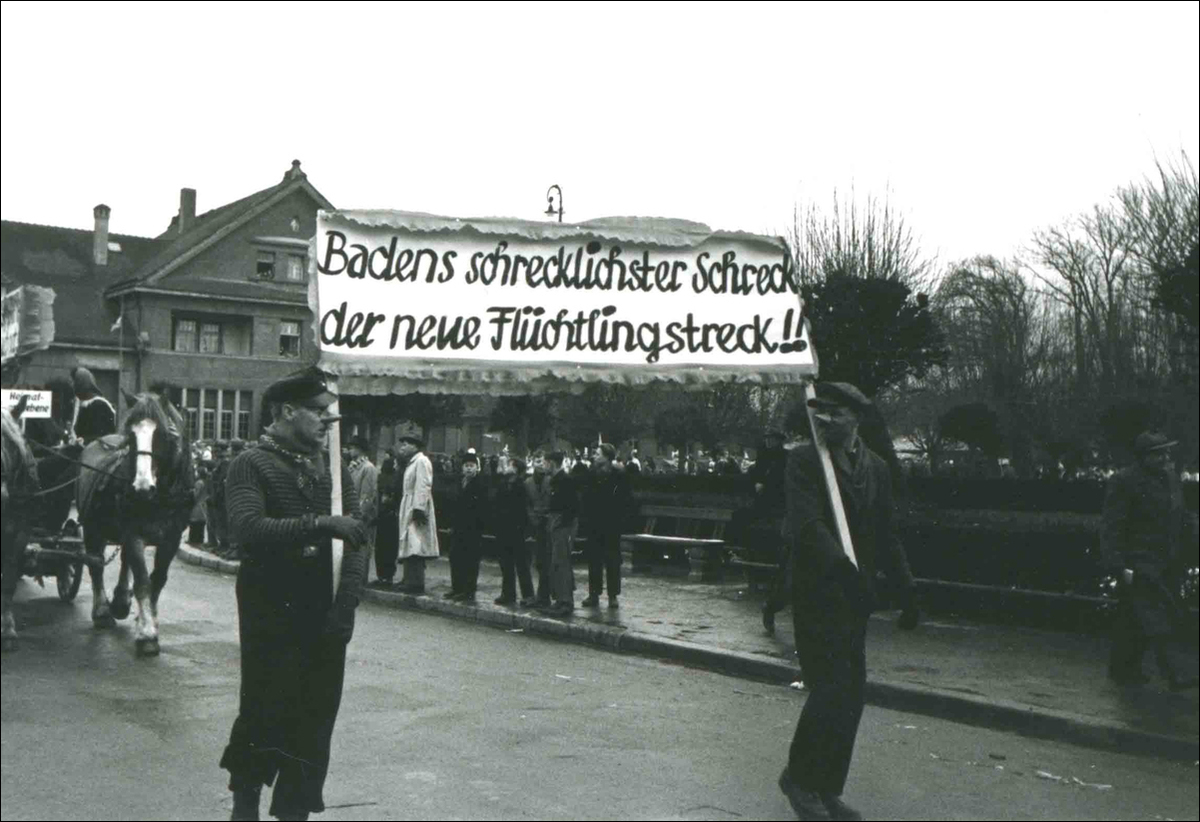 Source: Photograph: Stadtarchiv Offenburg.
Further Reading
Klaus J. Bade, Neue Heimat im Westen: Vertriebene, Flüchtlinge, Aussiedler. Münster: Westfälischer Heimatbund, 1990.
Mathias Beer, Martin Kintzinger, and Marita Krauss, eds., Migration und Integration: Aufnahme und Eingliederung im historischen Wandel. Stuttgart: Steiner, 1997.
Andreas Kossert, Kalte Heimat: Die Geschichte der deutschen Vertriebenen nach 1945. Munich: Siedler, 2009.
Martina Kessel, "Keine Heimat für Hybrides – Mamitschka und die Politik der Gefühle im Film der 1950er Jahre," in Politische Leidenschaften: zur Verknüpfung von Macht, Emotion und Vernunft in Deutschland, edited by José Brunner. Tel Aviver Jahrbuch für deutsche Geschichte 38. Göttingen: Wallstein, 2010, pp. 183-98.