Engraving of Abraham Gottlob Werner's Collection of Minerals and Gemstones (1772)
Abstract
This engraving shows German mineralogist Abraham Gottlob Werner's (1749–1817) collection of minerals and gemstones. Werner was a leading contributor to the fields of mineralogy and geognosy in the Age of Enlightenment and an influential teacher at the Freiberg Mining Academy, which was founded in 1765. There, he taught Alexander von Humboldt, among others. In the so-called basalt dispute, Werner emerged as an advocate of Neptunism: he was convinced that the origin of rocks and minerals was to be found in water. Like other renowned eighteenth-century mineralogists, Werner built up an extensive collection of minerals and fossils, storing them in custom-made cabinets and display cases.
Source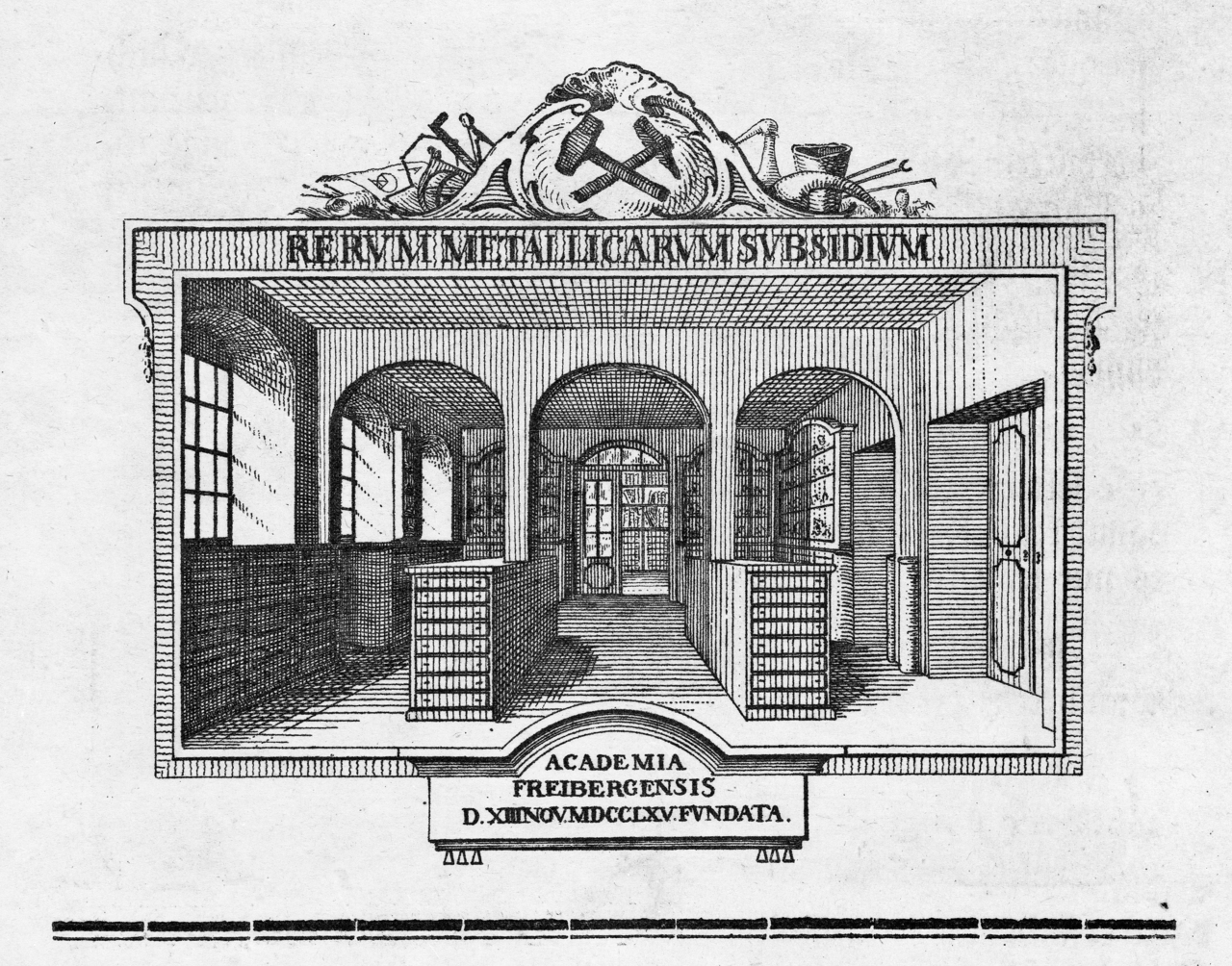 This work has been identified as being free of known restrictions under copyright law, including all related and neighboring rights.
Further Reading
Ernst Peter Hamm, "Unpacking Goethe's Collections. The Public and the Private in Natural-Historical Collecting," The British Journal for the History of Science 34, 3 (2001), pp. 275–300.
Rachel Laudan, From Mineralogy to Geology. The Foundations of a Science, 1650–1830. Chicago: University of Chicago Press, 1987.