New (Reformed) Synagogue in Breslau (1872)
Abstract
Liberal Jewish communities in particular supported the construction of new synagogues in nineteenth-century architectural styles. After 1870, most major German cities boasted magnificent synagogues that adhered to the highest contemporary aesthetic standards. The services of many liberal congregations were also oriented toward the aesthetics and practices of Christian rituals, with some even introducing organ music, for example. Below is the so-called New Synagogue, a liberal synagogue in Breslau (now Wrocław, Poland). It opened on September 29, 1872, and was designed by the Jewish German architect Edwin Oppler (1831–1880).
Source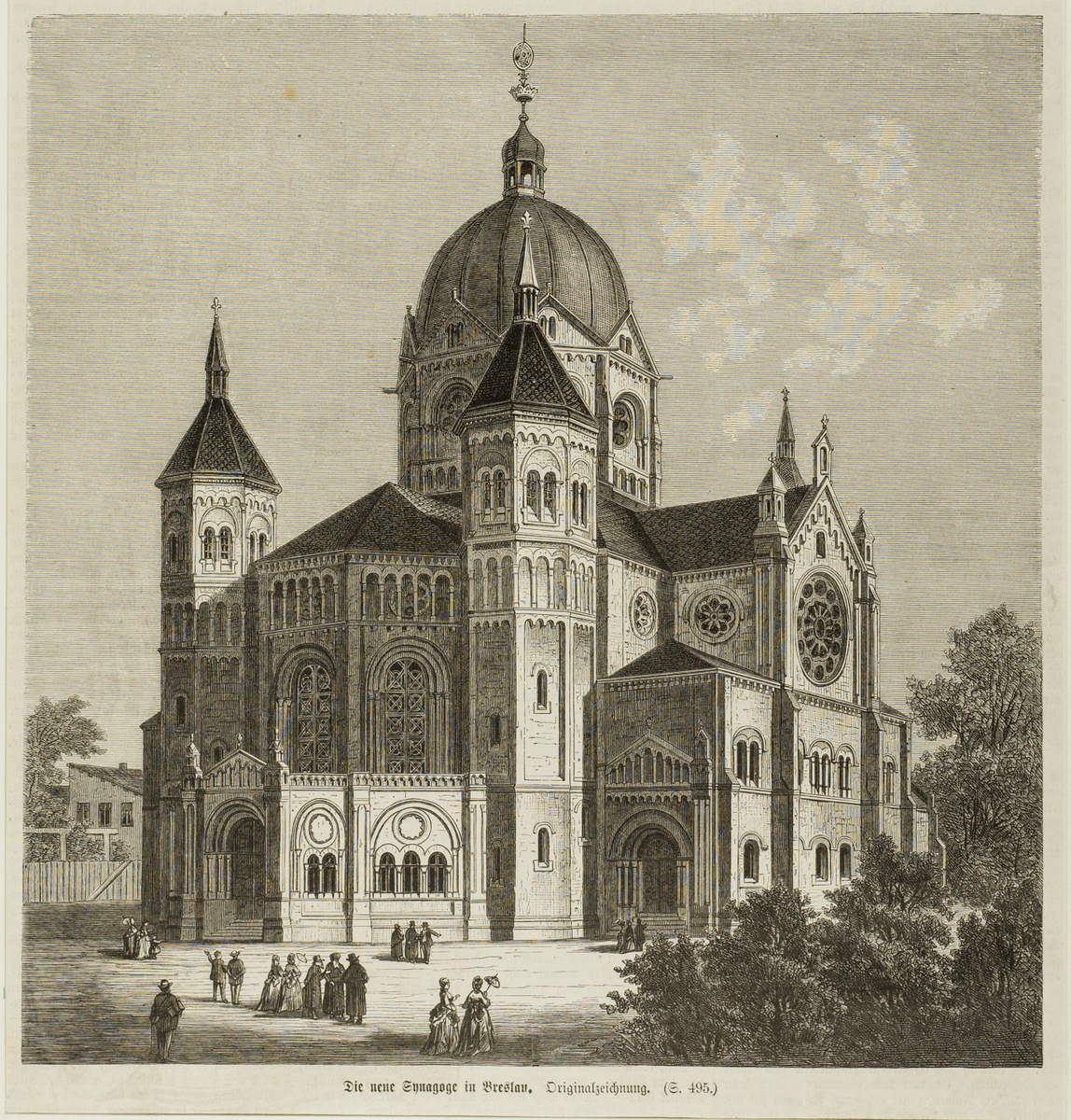 This work has been identified as being free of known restrictions under copyright law, including all related and neighboring rights.
Further Reading
Uffa Jensen, Gebildete Doppelgänger. Bürgerliche Juden und Protestanten im 19. Jahrhundert. Göttingen: Vandenhoeck & Ruprecht, 2005.
Simone Lässig, Jüdische Wege ins Bürgertum. Kulturelles Kapital und sozialer Aufstieg im 19. Jahrhundert. Göttingen: Vandenhoek & Ruprecht, 2004.