Wall Map of the "Holy Roman Empire of the German Nation": Nicolas de Fer,
L'Empire d'Allemagne

(1705, reprint from 1770)
Abstract
The 1705 map L'Empire d'Allemagne by the French cartographer Nicolas de Fer (shown here as a reprint from 1770) shows the ten imperial circles, that is: the Franconian, Swabian, Bavarian, Upper Rhenish, Lower Rhenish-Westphalian, Electoral Rhenish, Austrian, Burgundian, Upper Saxon, and Lower Saxon imperial circles.
Source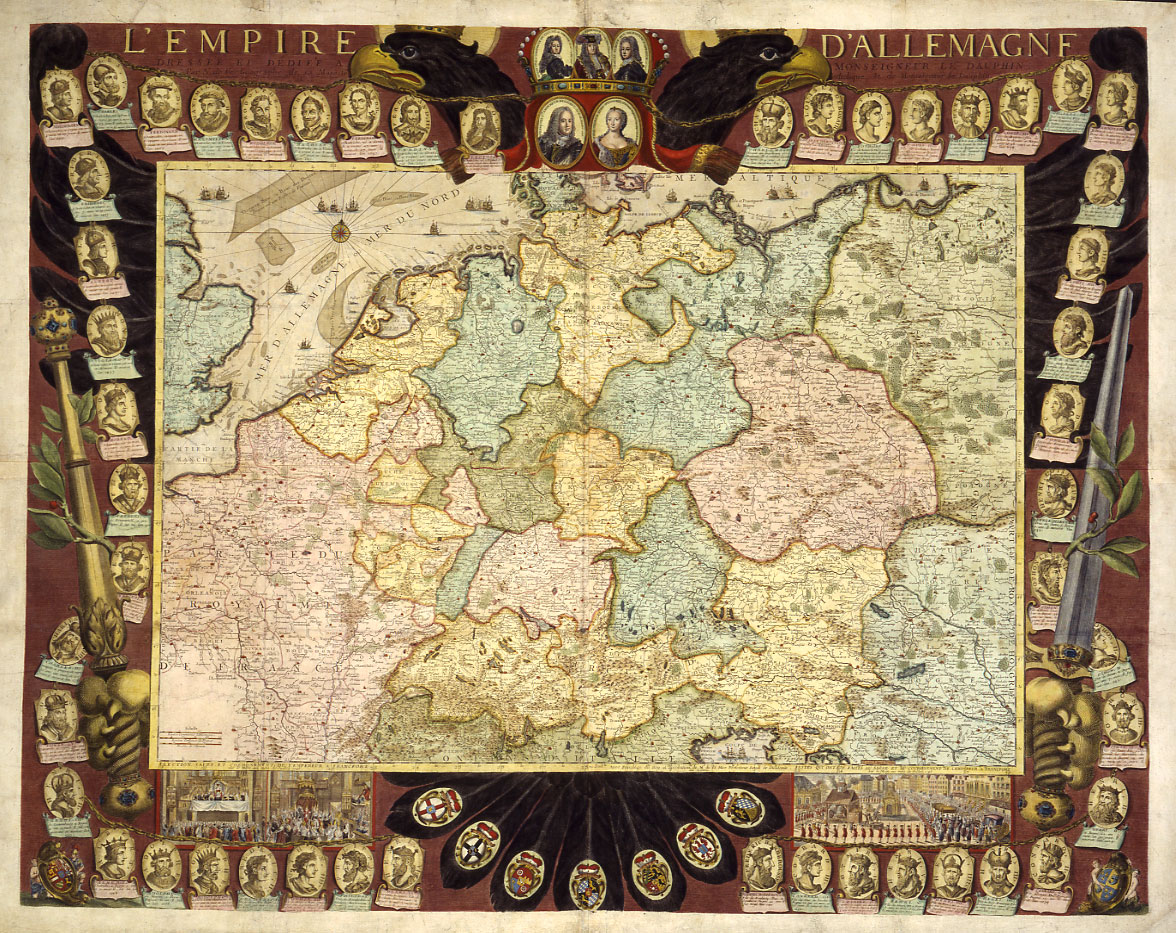 This work has been identified as being free of known restrictions under copyright law, including all related and neighboring rights.
Further Reading
Kirill Lewinson and Helmut Neuhaus, "'Monstro simile.' Die Verfassung des Alten Reiches," in Horst Möller, Claus Scharf, Wassilij Dudareff, and Maja Lavrinovich, eds., Deutschland und Russland. Stationen gemeinsamer Geschichte, vol. I: 18. Jahrhundert. Munich, 2017, pp. 17–28.
Ute Schneider, Die Macht der Karten: eine Geschichte der Kartographie vom Mittelalter bis heute. Second revised edition. Darmstadt: Primus Verlag, 2006.