Philip Galle (after a drawing by Pieter Bruegel the Elder),
The Alchemist

(c. 1558)
Abstract
This copperplate engraving by Philip Galle (after a drawing by Pieter Bruegel the Elder) is a satirical representation of the life and work of an alchemist. The image depicts the financial ruin of a family: the alchemist father tosses the family's last coins into a melting pot in a fruitless attempt to discover the philosopher's stone; meanwhile, his wife gestures at her empty purse. Their children play in empty cupboards. The fool sitting on the floor mimics the strange practices of the alchemist, thereby underscoring the tragicomic nature of the scene. The scholar at the right seems to be commenting on the scene and envisioning the family's bleak future. In the background, the family can be seen leaving their house without any belongings. On the whole, the image can be understood as a warning against the lure of easy money and as a reminder that following in the alchemist's path could lead to significant personal and material loss.
Source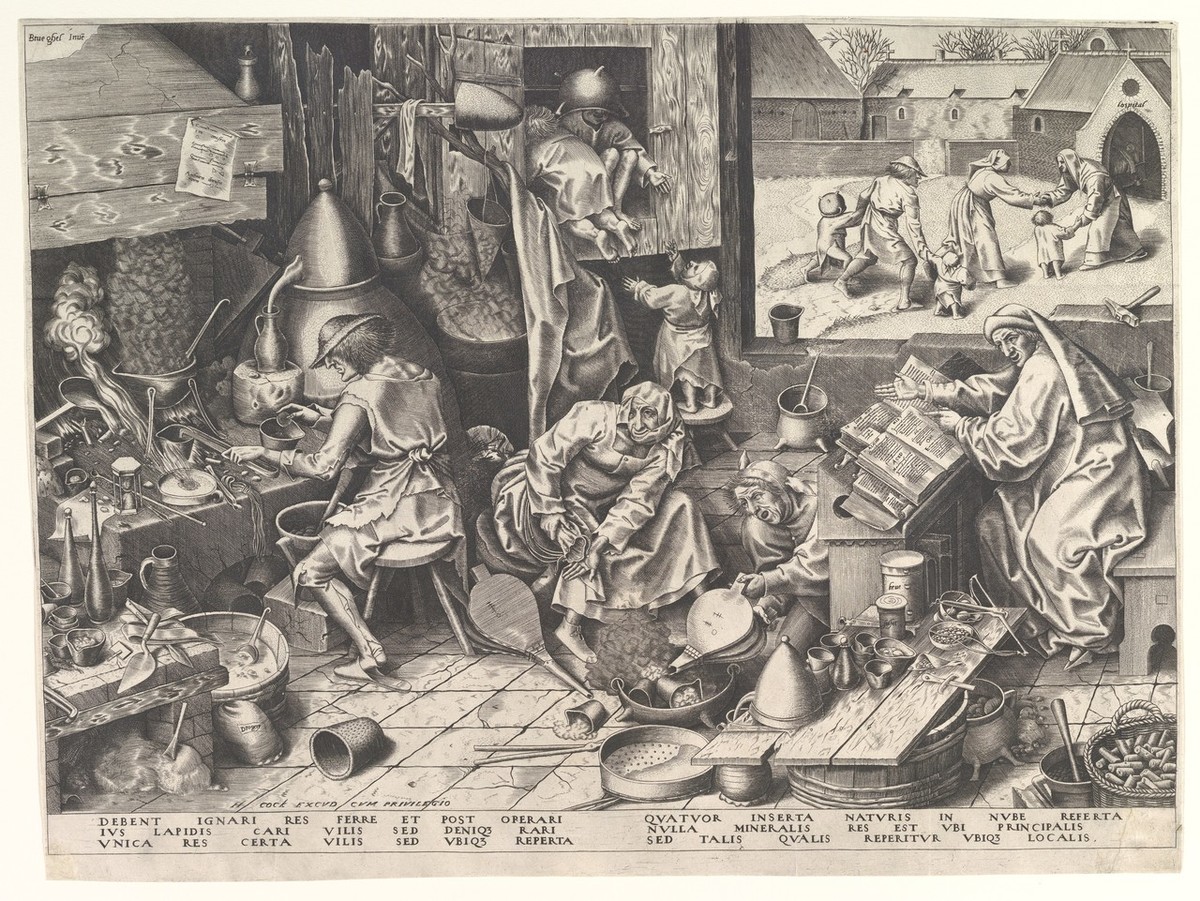 The work has been dedicated to the public domain by waiving all rights under copyright law, including all related and neighboring rights, to the extent allowed by law.
Further Reading
Lawrence M. Principe, "Orte des Wunders und des Verderbens. Alchemielaboratorien in Darstellungen der Frühen Neuzeit," in Sven Dupré, ed., Kunst und Alchemie: das Geheimnis der Verwandlung. Munich: Hirmer, 2014, pp. 60-81.