The first DPs leave Germany for the USA (1946)
Abstract
The image shows DPs on their way to the United States embarking at the port of Bremerhaven in 1946.
Source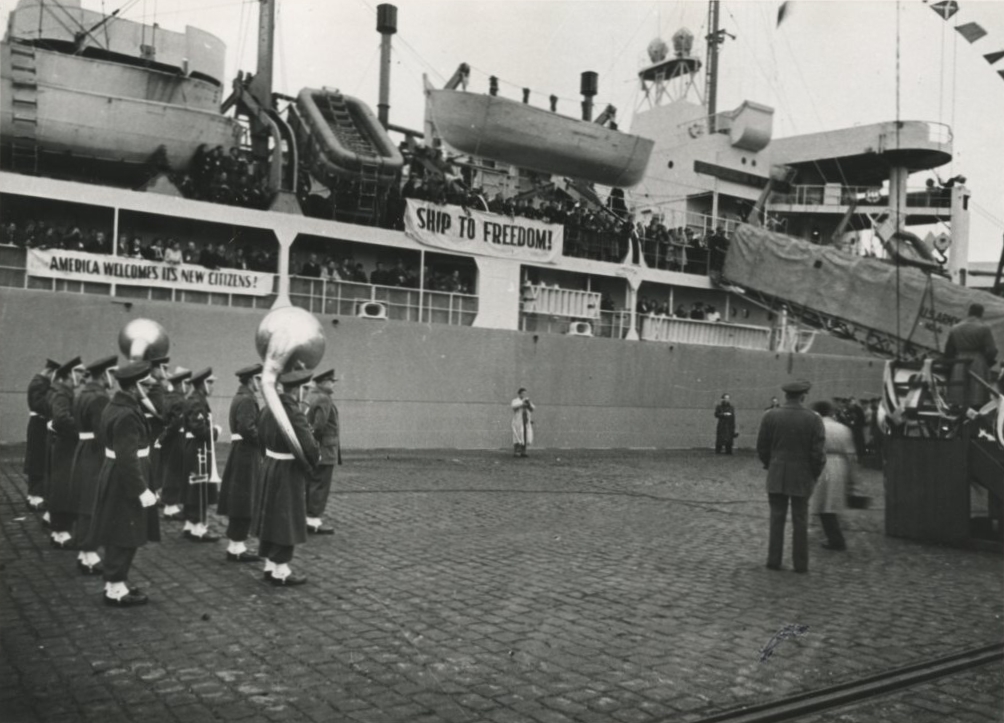 Source: The first DPs leaving Germany for the US. Embarkation in Bremerhaven, 1946, Photo: Karl Edmund Schmidt. 10,B-FN-3-o.Nr.Staatsarchiv Bremen: Staatsarchiv-Bildsammlung, Fotografennachlässe, Karl Edmund Schmidt.
© Staatsarchiv Bremen. Any transfer of the file, in particular any publication and/or transfer to third parties is only permitted with the prior consent of the Staatsarchiv Bremen.