A Guest Worker in Stuttgart (1962)
Abstract
On November 17, 1962, Hannes Kilian took a portrait of this unknown construction worker at the intersection of Alexanderstrasse and Charlottenstrasse during streetcar construction in Stuttgart. The snapshot is included in the publication Die 50er Jahre: Ein Stuttgarter Jahrzehnt in Bildern (Hannes Kilian, 1994, page 55) and has the following caption: "1959: New faces in the city—during the reconstruction of the Neues Schloss and in road construction—the first guest workers came from Greece and Italy."
Who is this man? Was he really one of the countless nameless guest workers from Greece or Italy whose life stories cannot be found in the archives?
Stuttgart's urban history during the years of the economic miracle—migration in Germany—comes to light here with an unknown face and untold story(s). Today, the percentage of people with a migration background in the city is about 45 percent and Stuttgart is considered a pioneer in integration issues.
Hannes Kilian, on the other hand, who lived in Naples and Paris, is one of the most distinguished photographers of the postwar period. On his 100th birthday, his work, which appeared in various national and international newspapers and magazines, was exhibited in Berlin's Martin-Gropius-Bau. In addition to portraits of important artists and politicians, his photos of migrants during the years of the economic miracle provide illuminating snapshots of German postwar history.
Source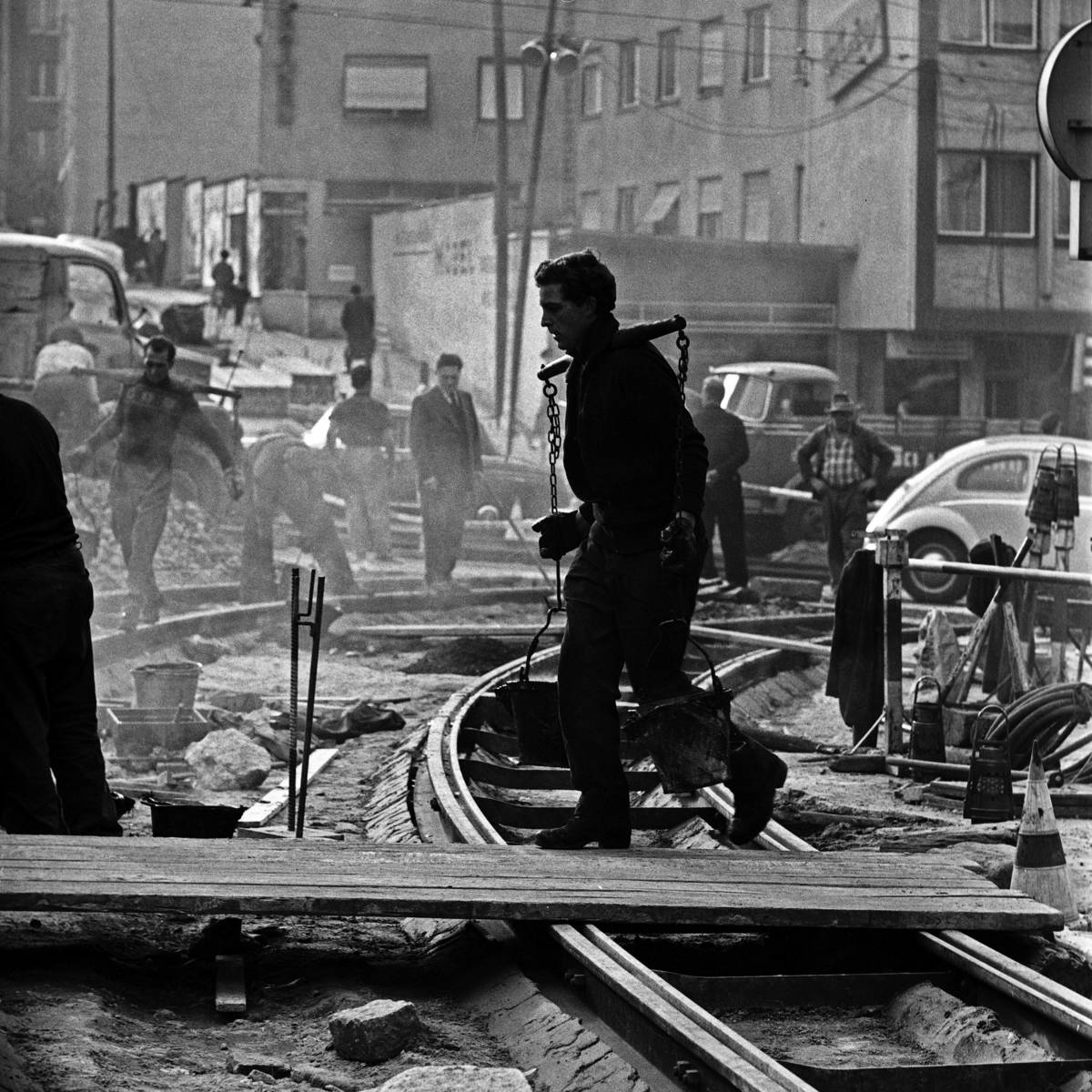 Source: Haus der Geschichte Baden-Württemberg, Hannes Kilian Collection.
© Haus der Geschichte Baden-Württemberg, Hannes Kilian Collection