Soldier in the Lettow-Vorbeck
Freikorps

in Munich (1919)
Abstract
During the First World War, German General Paul Emil von Lettow-Vorbeck (1870–1964) fought in Africa, where he led some 14,000 East African troops in battle against the Entente powers. His scorched earth tactics ended up hurting and decimating the civilian population there. After the war, some of his East African—so-called Askari—soldiers were brought to Germany, where they served as new recruits in the Freikorps, volunteer military units composed of former front-line soldiers. Freikorps units were supposed to serve a protective function, shielding the new government from violence during a period of radical political upheaval. Ultimately, however, the Freikorps were used to suppress communists and other revolutionary "anti-German" movements. The solider shown below was a member of the Freikorps unit named after Lettow-Vorbeck. It is likely that he came from East Africa. In any case, it is clear from the place and date of this photograph—Munich in May 1919—that his unit was involved in the suppression of the Bavarian Soviet Republic. The photograph was taken by Heinrich Hoffmann (1885–1957), who documented the Revolution in Bavaria and its violent suppression. Later, Hoffmann went on to become Hitler's official photographer. 
Source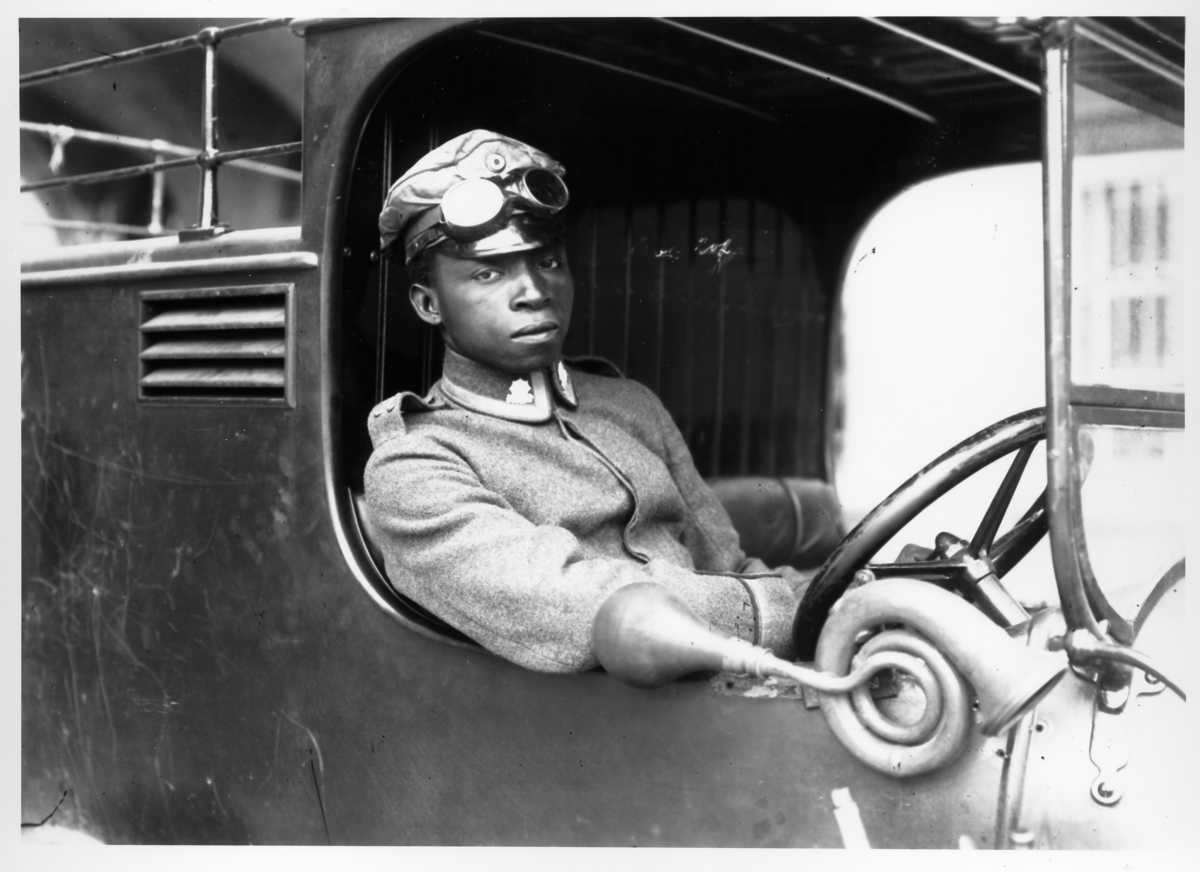 Source: Bavarian State Library Munich/Image Archive. Suppression of the Revolution. Fighting in mid-May 1919. Photo archive Hoffmann C. 3, hoff-5250.
© Bavarian State Library/Image Archive
Further Reading
Robbie Aitken and Eve Rosenhaft, Black Germany: The Making and Unmaking of a Diaspora Community, 1884–1960. Cambridge: Cambridge University Press, 2015.
Katharina Oguntoye, Eine afro-deutsche Geschichte: Zur Lebenssituation von Afrikanern und Afro-Deutschen in Deutschland von 1884 bis 1950. Berlin: Hoho Verlag Christine Hoffmann, 1997.