Katarina Witt and East German Patriotism (1985)
Abstract
Despite being internationalist in their claims, the various Warsaw Pact states relied heavily on patriotism and nationalism to garner support from their respective citizenries. Such an approach was complicated for the German Democratic Republic, which could not claim to be the sole homeland of the German people. Sport was a major part of building an East German identity, both for athletes and audiences. Over time, the pressure to maintain the state's reputation for athletic excellence led to significant government expenditures, elaborate state-sponsored networks to identify and cultivate young talent, and, unfortunately, also to a variety of abuses. In the 1980s, Katarina Witt dominated the international skating world, and in the process became the most photogenic face of the GDR. Her dynamism and youth helped shift attention away from the country's much older leadership and the faltering economy over which they presided. Despite criticism, Witt managed to become a point of positive identification for Germans across the Iron Curtain. This photograph shows Katarina Witt at the 1985 World Figure Skating Championship in Tokyo, where she won the gold medal in the women's event. The video clip referenced below (see Further Reading) shows the medal ceremony at the same competition. The GDR anthem plays in the background.
Source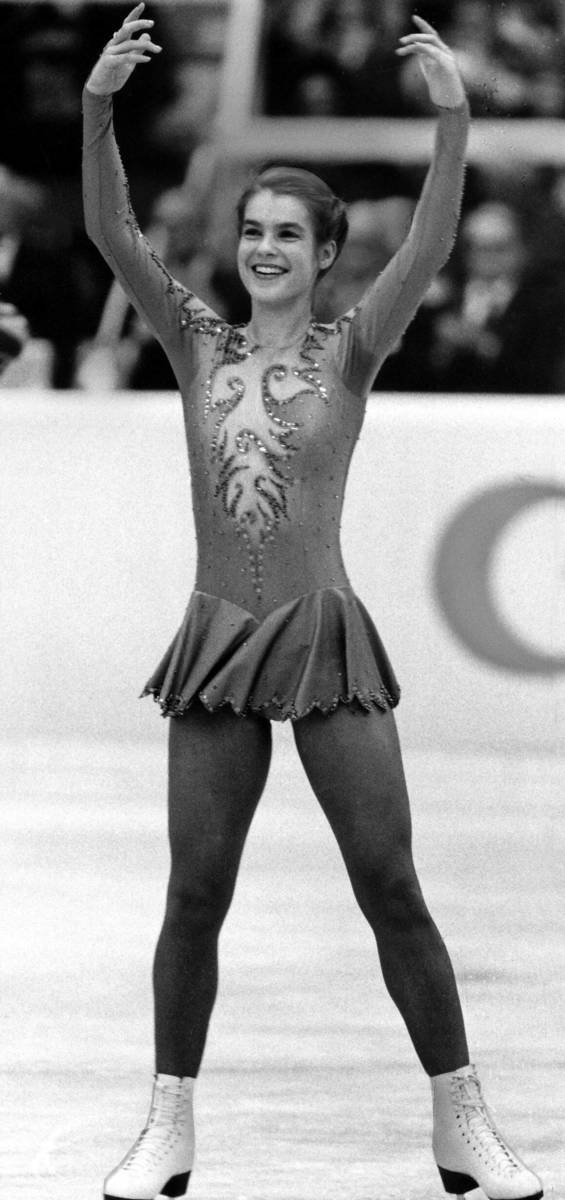 Source: Katarina Witt, March 9, 1985.
Further Reading
Katarina Witt being awarded the gold medal at the 1985 World Figure Skating Championship, https://www.youtube.com/watch?v=BKRvMdLqtjM (last accessed October 23, 2020)
Jan Palmowski, Inventing a Socialist Nation. Heimat and the Politics of Everyday Life in the GDR, 1945-1990. Cambridge and New York: Cambridge University Press, 2009.