Imperial Coat of Arms being Mounted on the Gate of the Jewish Ghetto in Frankfurt (1616)
Abstract
On August 22, 1614, the Jewish ghetto in Frankfurt was stormed by apprentice craftsmen who looted the homes of Jewish residents. Afterwards, the ghetto was placed under special imperial protection. This image shows the imperial eagle being mounted on the gate of the Frankfurt ghetto. The symbol attested not only to the conferral of imperial protection but also to the Jews' special relationship as a religious minority within the Holy Roman Empire. It is worth mentioning, however, that imperial protection could be withdrawn at any time.
Source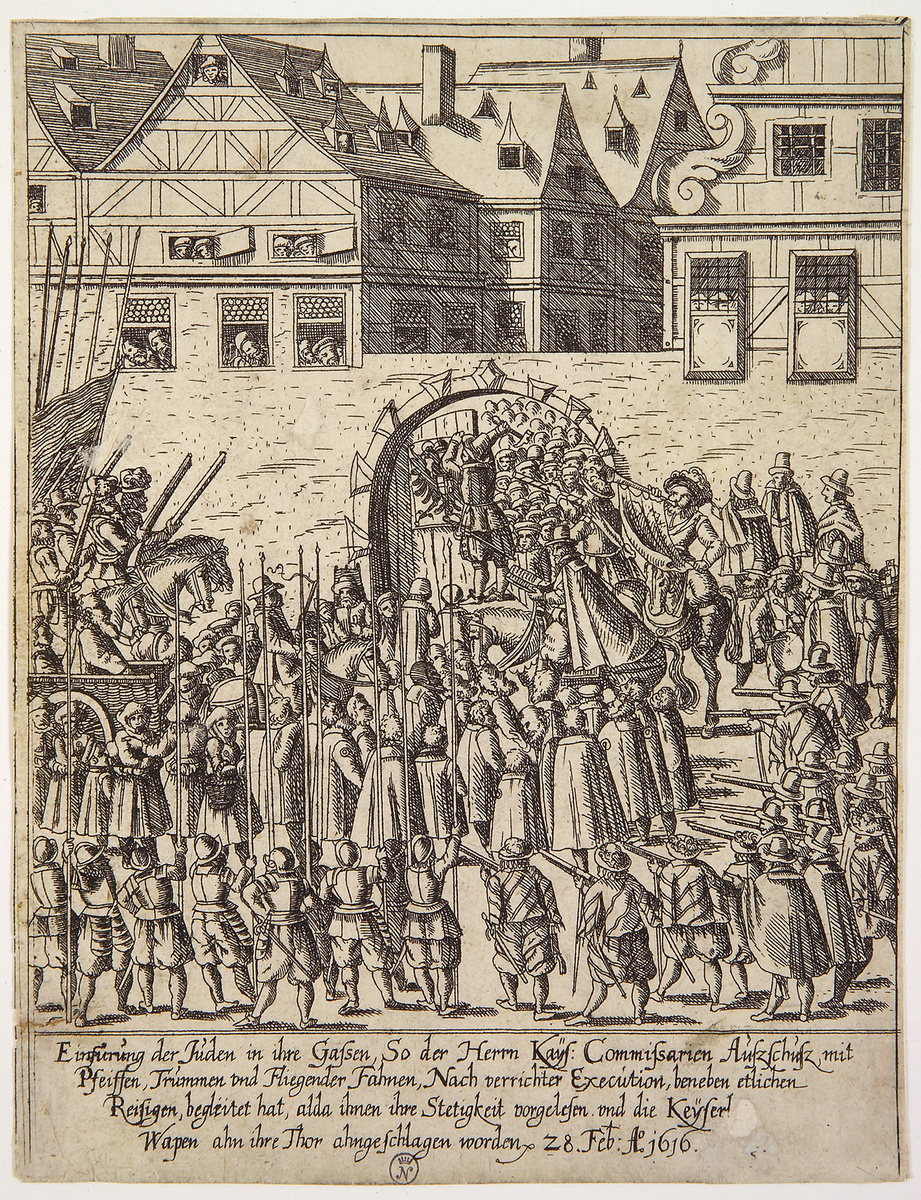 Source: Imperial coat of arms being mounted on the gate of the Jewish ghetto in Frankfurt, 1616. Frankfurt am Main, Historisches Museum. Reprinted in Heiliges Römisches Reich Deutscher Nation. 962 bis 1806. Altes Reich und Neue Staaten 1495 bis 1806. Catalogue, edited by Hans Ottomeyer, Jutta Götzmann, and Ansgar Reiss. Dresden, 2006, p. 392.
© Historisches Museum Frankfurt am Main. Photograher: Horst Ziegenfusz
Further Reading
Wolfgang Treue, Geschichte der jüdischen Gemeinde in der Reichsstadt Frankfurt am Main zu Beginn der Frühen Neuzeit 1520–1650 (as part of Germania Judaica IV) (forthcoming).